Location: St. Louis, MO
Focus: Helping refugees resettle and thrive in their new community
Scope: Brand messaging, copywriting, and website design
Website: https://www.oasis4refugees.org
Fun Fact: Oasis International was awarded this local charity award
Our Client Spotlight Series is a collection of blogs designed to shine a light on the great work our clients are doing and highlight the various ways we can support nonprofits and small businesses like yours.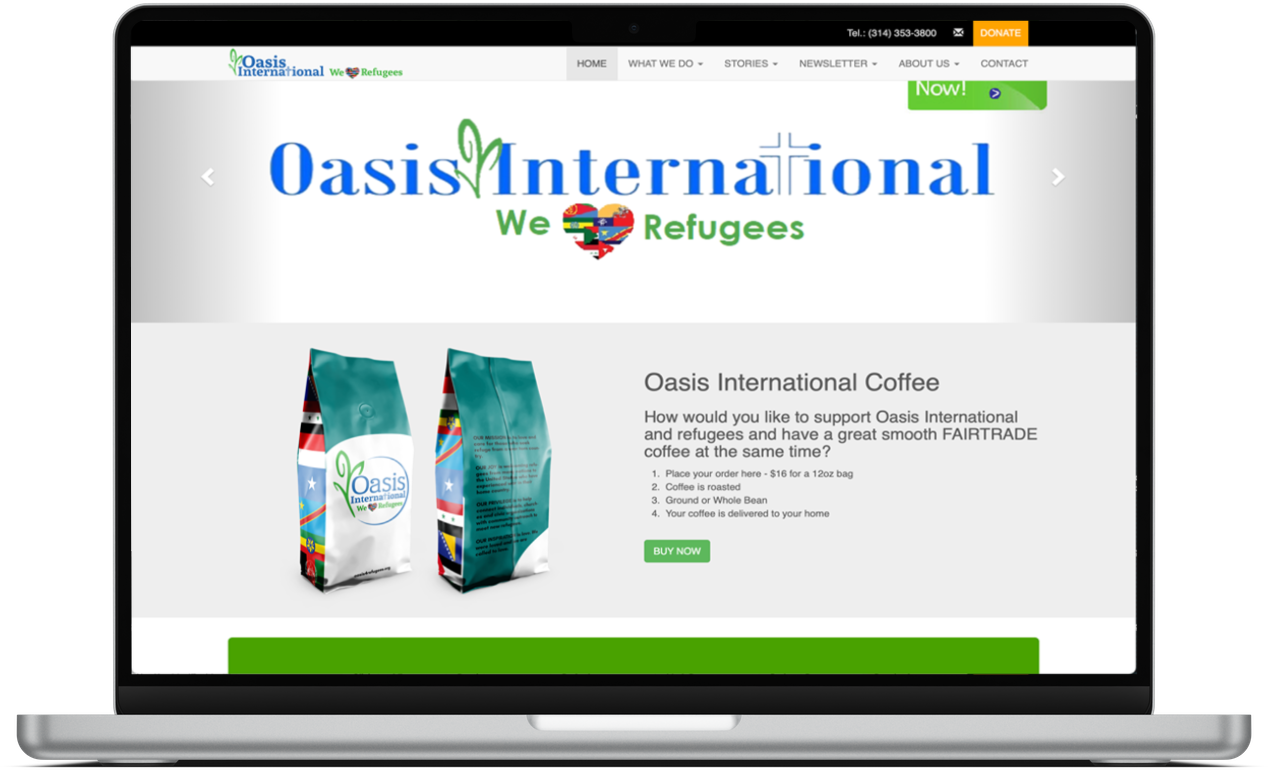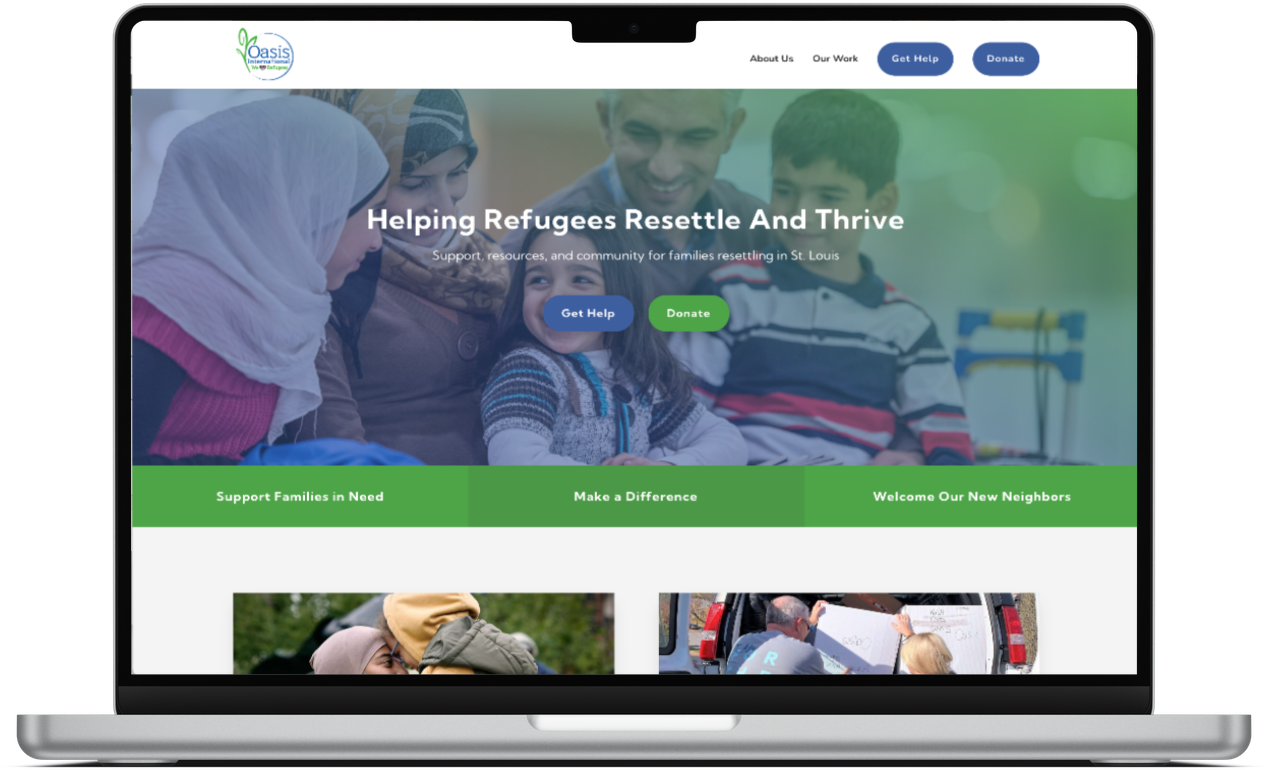 Oasis International
Founded in 1989 by Mark and Joani Akers, Oasis International is a St. Louis-based nonprofit dedicated to serving families seeking refuge.
They partner with individuals, churches, and organizations to help these refugees feel welcomed as they begin a new chapter in their story.
Our Work Together
It's always an honor to serve another local nonprofit or business. Having a long-lasting relationship with the staff and founders at Oasis has allowed our team to collaborate on outreach programs, volunteer for back-to-school events, and most recently create a clear brand message and optimized website to help tell that story.
What Oasis International Can Do For You
If you're local to the St. Louis area, Oasis is a fantastic place to volunteer or support. They ensure families arriving from dozens of countries have access to housing, furniture, and other essentials needed to resettle into a new community (and country) with confidence.
The Ultimate List of StoryBrand Nonprofit Websites
Curious how to marry the StoryBrand Framework with your nonprofit website? See how 30+ NGOs tackled their brand message, content, and design right here.
Schedule a Consultation
Ready to harness the power of a clear brand message and compelling copy for your organization or company?