Get an effective website that grows as you go
The Grow As You Go Website is as an effective, one-page website with no upfront cost specifically designed to help you launch (or optimize) your digital front door in a way that grows to meet the changing needs of your brand over time.
In today's world, a website is your digital front door
We intuitively know that an effective website is a "must-have" for doing business in today's competitive landscape. But beyond that, most business owners and nonprofit executive directors aren't quite sure how to get there.
Unfortunately, too many brands can't afford the website they need
Here's the thing. Trying to "get your website right" is a frustrating journey for many, and often includes…
Trying inflexible templates you can't change
Browsing blogs wondering if you can DIY this thing
Being saddled with big, upfront costs you cannot afford
Handing over your online presence to that "creative cousin"
Acknowledging your current website isn't an accurate representation of your work
Realizing having an expert build a website is more expensive than you imagined
Talking to marketers and designers who only use vague, creative terms you don't understand
Let's unpack 4 approaches to consider for your website
At this juncture, you have several choices. Here's what they are.
Sticking with what you've got isn't ideal, but it is an option! The pros? It's not going to cost you more. The con? You'll see more of the same results you're already getting.
If you're a marketing-savvy entrepreneur with a creative bent, this is a definite option. The reality is most small business and nonprofit leaders don't have the time or expertise to pull this off. If this is you though, grab our free website homepage template to get you off and running in the right direction.
Lots of hidden hard and soft costs
Can still use the homepage template to get started
Option 3: Do it with someone
For budget-conscious businesses, this is a viable option! This often looks like starting with our free website homepage template and then partnering with our team to design and develop it into an effective one-page website that can grow as you go—meaning we work with you to add pages as you need them a la carte. If this is you, you need the Grow As You Go Website.
Great starting point for new brands
Affordable—no upfront cost
Nice option if you need to move on from a lackluster site
Option 4: Have it done for you
This is the ideal scenario. Budget accordingly and partner with a marketing expert who specializes in small business and nonprofit websites to limit what's required of you and get a robust, effective website complete with everything you need to build your business with confidence.
The largest investment of all 4 options, but also the greatest opportunity

Perfect for someone with a multi-page site that needs to keep all that content

Spend 2-3 hours total on the entire project instead of 80-100 hours DIYing it

The Grow As You Go Website
Here's the done-with-you solution (option 3 above) designed to help small businesses and grassroots nonprofits get a fast, safe, ROI-generating website that can grow as your organization does.
Start with the website homepage template
Apply and reserve your spot.
Download the website homepage template.
($299 value)
Follow the prompts to fill in the relevant information.
Schedule your website strategy session with our team.
Attend your Grow As You Go Website strategy session
Complete a quick Q&A form to ensure we've got your domain, hosting, logo files, fonts, colors, photos, and key details to launch.
(Takes 30 minutes)

Spend 45 minutes with our team cementing your website strategy and content.
($350 value)
Done-For-You Copywriting Review: we'll take your homepage template information and takeaways from your strategy session to ensure your homepage has compelling copy ready for the world to see at no upfront cost to you.
($1695 value)

Review and approve your new homepage
Website Design and Development: We'll build your brand-new one-page website at no upfront cost to you.
($2595 value)
When ready, spend 15 minutes with our team doing a live review to approve the final design.
We'll handle your website launch to ensure you're hooked up to our safe, secure hosting platform and everything is working perfectly.
($350 value)
See results from your newly-minted website
With no upfront costs and less than 2 hours of your time, we've helped solidify your strategy, get the words right, handle the complex design and build, and launch an effective website. Typically launch in 7-10 business days from start to finish.
Your Grow As You Go Website includes hosting (what keeps your site safe and connected to the internet) and unlimited content changes everything month. Change your pricing? Grab new photos? We'll make all your content changes for you. ($287/mo)
Be proud of your digital front door. Send people to your website with confidence. See browsers become buyers.
We've built the Grow As You Go Website to be a "no-brainer" option that makes sense for small businesses and nonprofits that need a "budget-friendly", compelling, and captivating website.
We handle all of the traditional upfront costs that typically become the barrier to you getting the story-based, effective website your brand needs to thrive and grow.
Website Homepage Template
Done-For-You Copywriting Review
Website Design and Development
Grab these benefits while you grow as you go
BONUS: We'll connect your existing Google Analytics to your new website so you have the insights needed to make informed decisions. ($350 value)
BONUS: We'll connect HotJar, a heat mapping tool, to your website so you can see in real-time how people are interacting with your Grow As You Go Website. ($350 value)
BONUS: SEO Basics. We'll craft a custom Meta Description, optimize your images, and ensure your site is fast (loads in under 3 seconds) ($350 value)
BONUS: Project Wrap-Up Guide. We'll provide you with all the photos and design files used during the build process so you can repurpose for email ,socials, and other marketing content. ($197 value)
BONUS: We'll send you a series of emails post-launch to help you get the most out of your website. ($197 value)
Bonus: The Website Launch Promo Package. We'll provide you 3 social posts and 2 emails designed to announce your new website complete with swipe file copy and design templates in Canva. ($250 value)
BONUS: We'll give you our resource "Track How Fast You Make Your Money Back". It's your path to tracking revenue grow, new lead flow, and results from your website so that you can control and visualize the return on investment. ($87 value)
We want you to see results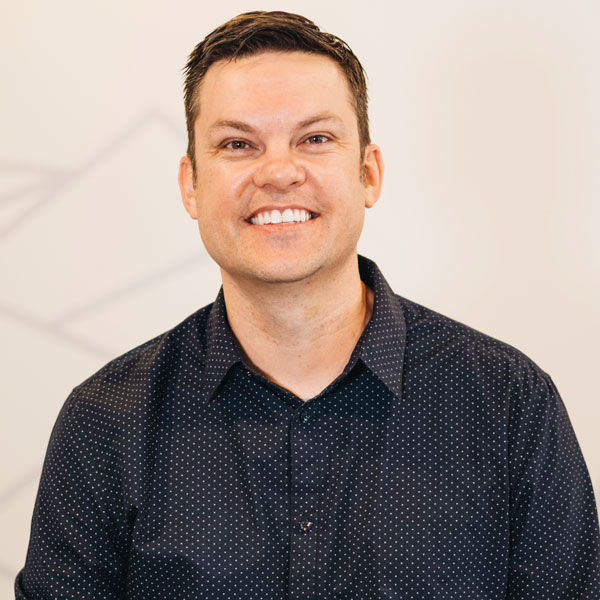 "I started working with Evan back about ten years ago. I quickly noticed how great he is at helping organizations reach their goals. When I started my own business a few years ago, Evan was the first person we hired to help us build the business. You are going to love working with Evan and you are going to quickly see how much value he brings to the table!"
— Ryan Wakefield, Church Marketing University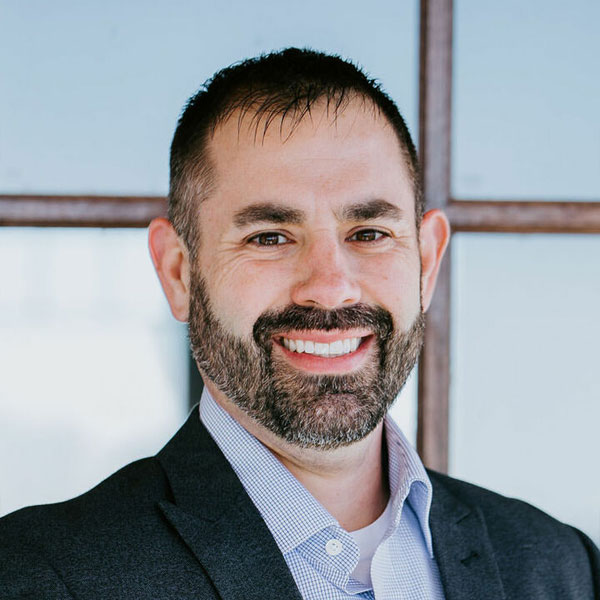 "To be completely honest, when Evan first sent me an estimate for his services I thought the price was too high. However, once I received the first draft I knew Evan's services were worth every penny. Evan really does his research to understand his client, their story and their goals, which enables him to creatively develop content and lead generation tools to meet his clients needs. It is no exaggeration to tell you that from his work we have already mapped out content for 30+ video and Social Media posts and we are just getting started."
– Paul Whatley, The Paul Whatley Real Estate Team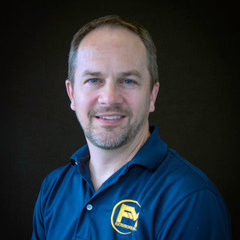 "Man!! It looks amazing Evan!!! I am enthralled by how awesome the new website looks. You do great work!"
— DJ FIcken, FM Exteriors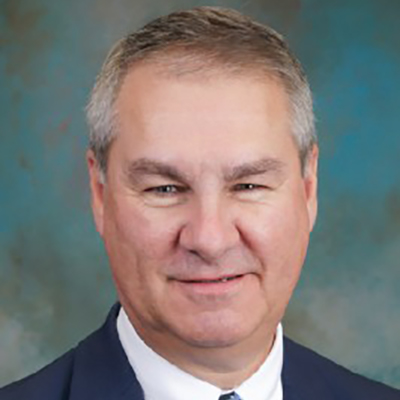 "Being in the trenches every day we sometimes lose track of the big picture of what we do but you were able to encapsulate our message perfectly."
— Tom Lesnak, Independence Chamber of Commerce
Getting your Grow As You Go Website
If you're on the fence about this being a fit, review our FAQS below or schedule a 15-minute consultation to ensure you're making an informed decision.
Apply for Your Grow As You Go Website
Complete this short application. We'll review everything and provide a few helpful next steps.
Frequently asked questions
Grow As You Go FAQs that give you the 4-1-1
Do I really get unlimited content changes to my new website?
Yes! We offer unlimited changes to the words and any photos you provide within the website we build for you via our handy website support page. If you need a brand new page, relaunch your brand, or have a larger change in mind, we price that separately.
Can I add new pages to my website?
Yes! It's natural to want new pages (About, Services, Donate, Blog, Resources, etc.) added to your site. A one-page website is a great foundation, but as you grow, you'll likely want new pages designed to meet the need of your strategy, audience, and services or programs. As a member of Grow As You Go, you can pull from our library of page templates and follow the same process we list above on this page ($600/page) or have us write and design custom pages for a more tailored approach (starting at $1500/page).
This seems too good to be true. What's the catch?
There's no catch, which is why we clearly outline what's included upfront and the minimal costs incurred to you over time. The reality is most of our clients opt for a multi-page website to meet the demands of their goals, strategy, and work. However, those projects can easily start at four or five figures, and that's simply not an option for everyone—especially brand-new businesses, grassroots nonprofits, and cost-conscious entrepreneurs. This is a great foundation we've created as a result of our experience and work with 150+ brands.
What's included in the website care plan?
The website care plan is covered in greater detail here, but in short, we monitor your site to keep it fast, secure, and online. Plus, we offer unlimited content changes as mentioned above so that when services change, price points move, or anything else in your business needs to be reflected in the site we built, you have the freedom to call on us to help execute them all. The website care plan is $287/mo. 
Am I stuck in the website care plan forever?
Absolutely not. The website care plan is $287/mo, requires a 12-month minimum commitment, and if after 12 months you opt to take over hosting and changes on your own, you are free to do so. We never handcuff our clients, and hate when other web designers and agencies hold their clients hostage. If you opt to leave the website care plan after month 12, there is a $1,845 buyout that lasts through the 2nd year (24 months). Here's why. This program is intentionally designed to help you grow as you go—meaning you invest very little upfront, we provide everything you need at the onset, and you typically see a quicker return on your investment than DIYing everything. We rarely have clients opt to leave (we pride ourselves on a great experience) and are able to recoup our incurred costs over the life of our partnership. If you leave after 12 months, you've had an entire year to see increased results and be in a position (utilizing our "Track How Fast You Make Your Money Back" bonus we provide) to invest in marketing. If you have additional questions, please be sure to reach out. We believe clear communication is paramount to a successful partnership.
How long does the process take?
Most projects move from start to finish in two weeks or less, depending on your availability. We can launch in less than a week for clients who are organized and responsive.
A fun, helpful food analogy
We outlined 4 options at the top of this page for getting a new website. If this experience was compared to meal planning, Option 1 (do nothing) would be going without food. Option 2 (DIYing) is the equivalent of scrounging around your pantry and using what you have. Option 3 (Grow As You Go) is similar to dining at Chic-fil-A—fast, cost-effective, a great experience, and exactly what you needed. Option 4 (done for you) is the fine-dining experience at a local Italian place that takes a little longer to prepare, is made to order, and requires a little more budget.
Can you handle more than just my website?
Absolutely. We specialize in marketing and fundraising for small businesses and nonprofits. See our services page for all the capabilities we can provide you.