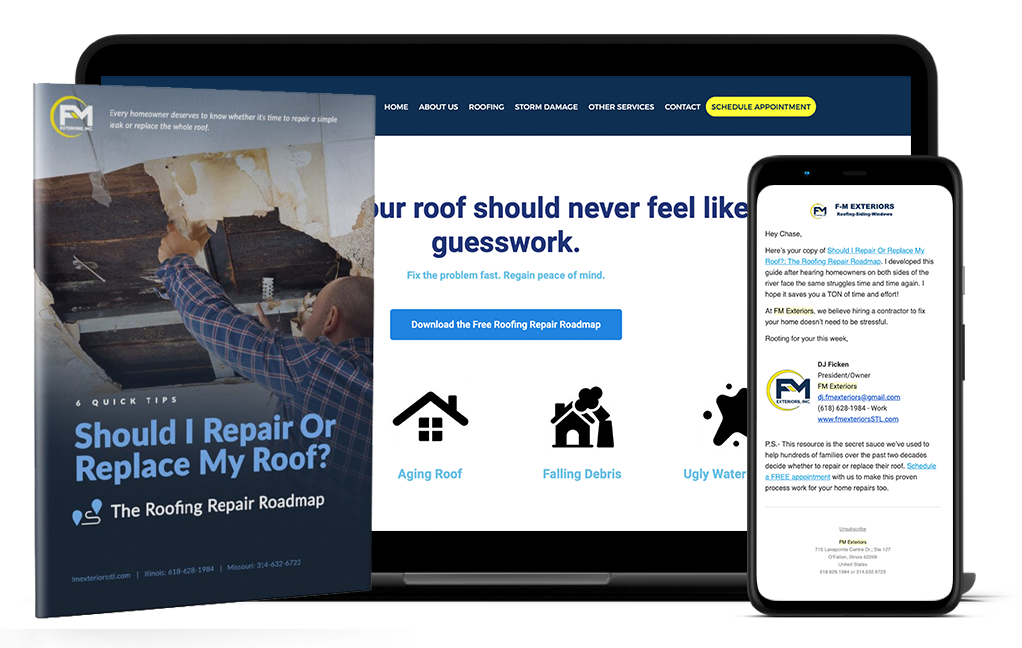 I came alongside the team at FM Exteriors to build sales funnels around the topics of hail damage, gutters, and roof replacement.
Making these decisions as a homeowner or business leader are typically stressful. These sales funnels simplify their process, offer immense value to their audience, and compliment FM Exterior's exemplary way of doing business.
Ready to see an ROI from your marketing dollars?
5 Simple Steps to Creating A Winning Sales Funnel
Whether you're a business owner DIYing your sales funnel or part of a larger team, this sales funnel checklist will save you an enormous amount of hassle.