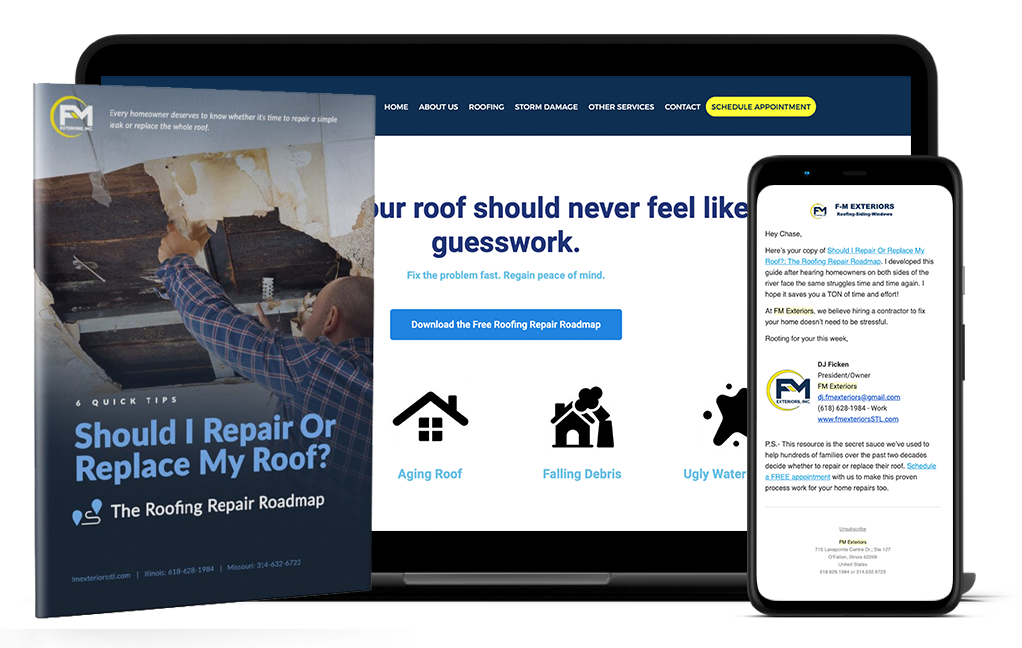 FM Exteriors serves homeowners, businesses, and organizations in need of roofing, siding, and other home services throughout the St. Louis area.

How I Helped
Copywriting
Lead Generation
Email Marketing
Marketing Strategy
Design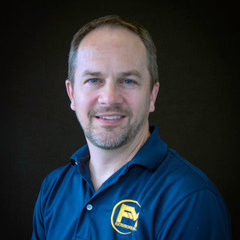 "Evan made the process of building several new sales funnel simple and straight forward. I cannot recommend him enough!"
DJ Ficken, Owner
Project Overview
I came alongside the team at FM Exteriors to build sales funnels around the topics of hail damage, gutters, and roof replacement.
Making these decisions as a homeowner or business leader are typically stressful. These sales funnels simplify their process, offer immense value to their audience, and compliment FM Exterior's exemplary way of doing business.
Our work included:
Newly written and designed landing pages that capture attention
Lead generating PDFs that add value to their audience
Email sequences that build trust and increase connection